Joe Caira is the owner of Caira's Baseball Academy.  He founded Caira's Cages in 2000 where he started with a handful of clients working out of a backyard cage in Chino Hills. Joe has since developed his skills into a thriving baseball academy teaching thousands of young athletes from across So Cal all aspects of the game of baseball out of a 7000 sq ft indoor training facility in Chino. Since its inception, over 500 players have gone on to play high school baseball, over 210 have gone on to play college ball and several have reach the MLB.
As a player, Joe was a high school stand out and went on to play for Mount San Antonio College where he made the Junior College All Star Team.  From there, Joe earned an athletic scholarship at Cal State Dominguez Hills.  Joe graduated from Cal State Dominguez Hills where he played outfield for the Toros and earned several athletic accolades.  Joe continued his Pro career in Moose Jaw Saskatchewan, Canada for a few more years before finally hanging up his cleats.
Being a SoCal kid, Joe set his roots in Corona, Ca where he currently lives with his wife Ashly and daughter Ella.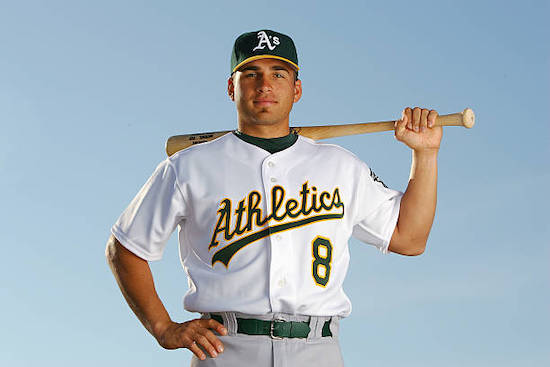 MIKE ROUSE
Mike Rouse is a former major leaguer who also starred at Cal State Fullerton. Rouse was called up to the Major Leagues with the Oakland A's making his debut in legendary Yankee stadium. Rouse went 3 for 3 facing Randy Johnson in his debut. Over his major league career, Rouse played for three organizations (A's, Indians and White Sox).
A CSUF grad, Rouse entered his last season at CSUF and batted .377 with 12 home runs before being awarded the team MVP and The Tim Wallach award. He also earned Big West Conference honors. During his time at Fullerton Rouse was awarded an invite to the USA national team trials. Rouse went on to be drafted by the Toronto Blue Jays in the 5th round. After playing his first season in Class A advanced in the Florida State league he was sent to AA Knoxville to fill the shortstop role. At the end of the fall he was traded for major league pitcher Corey Lidle to the Oakland A's. After batting .302 Rouse was promoted to AAA where he had a successful season winning the Pacific a Coast League championship. That fall Rouse was named to the USA Olympic qualifier team as the shortstop. He led off and batted .414. The following season Rouse was name the No. 8 top prospect in the Oakland A's organization and was named to the major league roster. Mike went on to coach and form Baseball West Coast, a very successful travel baseball program. Rouse is also a current Scout for the Area Code Games established as one of the top recruiting events for the elite high school player.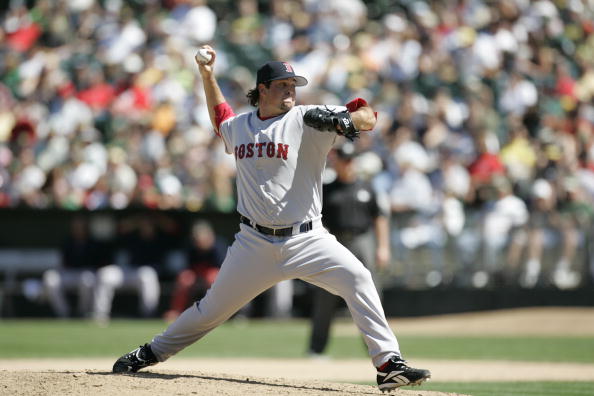 MIKE BURNS
Mike Burns graduated from Diamond Bar high school and went on to play college baseball at Cal State Los Angeles. Mike was a 2000 draft pick by the Houston Astros and made his major league debut in 2005 and spent several years at the Pro level. He pitched for the Houston Astros, Cincinnati Reds, Boston Red Sox and Milwaukee Brewers. His fastball peaked in the mid 90's and he was known for his exceptional pitch location. Mike went on to coach for the Orem Owls, a Los Angels Angels Rookie League affiliate. He is currently the pitching coach at UCR. Mike is also one of our head instructors and coaches our West Coast Blackdogs youth teams in the off season.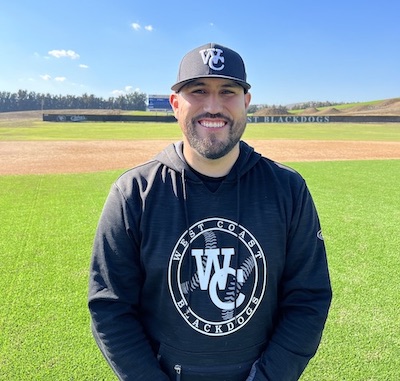 CESAR GUTIERREZ
Cesar Gutierrez has been with West Coast Blackdogs since the inception straight out of high school. He began as a hitting instructor at Caira's Cages at the age of 18 and was immediately able to relate with players of all ages. He utilized his baseball knowledge to quickly break down a players swing and translate what was needed in order to correct their mechanics. He is now one of the main hitting/fielding instructors and runs the day to day operations at the facility. Cesar has also coached for the program for over 10 years. He is currently the head coach of the 12u youth team and the 17u college development team. Coach Cesar has been instrumental in the development of over 50 college baseball players, 4 MLB draft picks, and many more to come over the next few years.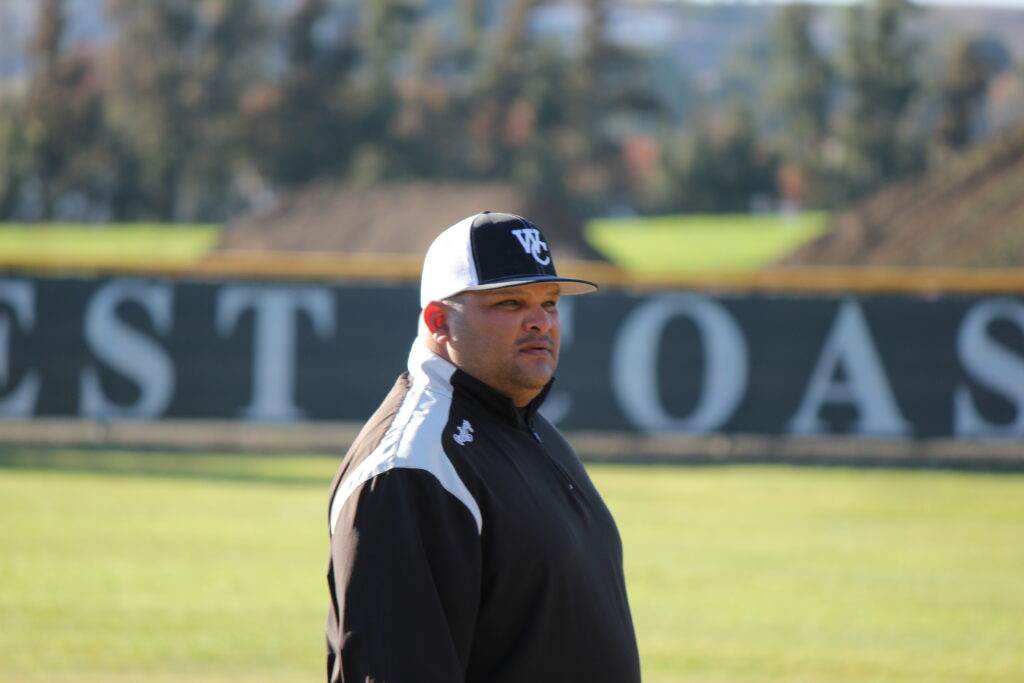 GEORGE BARNES
George Barnes played varsity baseball at Los Altos High School. After H.S., Barnes played two seasons at East Los Angeles College before transferring to Azusa Pacific University to finish out his college career. Barnes continued on after APU to play professional baseball for the Pensacola Pelicans. After playing, Barnes began his coaching career at Charter Oak High School in 2002. Since then, he has been coaching year-round at the college level. He spent 8 seasons at Mt Sac and also spent time at (Chaffey, LA Harbor, East Los Angeles College, and Dominguez Hills). At one time, Barnes was spending his summers coaching in the prestigious  Cape Cod Summer League, while serving as a pitching coach for the Brewster White Caps and the Chattum A's. Currently, he is also working for the Los Angeles Dodgers Training Academy (DTA). Barnes currently serves as the Pitching Coach at Azusa Pacific University where has coached for the last seven (7) years. Barnes is also currently one of our head coaches/instructor for the West Coast Blackdogs overseeing many of our age levels.
Uriel Casillas
Uriel Casillas graduated from Downey HS in 1993. Walked on to play baseball at Cal State University of Los Angeles (CSULA) while playing as a middle infielder. During his time at CSULA he started as SS/2nd Baseman, 3X All CCAA 1st Team Infielder & also played alongside Coach Mike Burns/Coach Brian Chwan at CSULA. In 1997, Uriel got drafted in the 37th round in the MLB Draft by the Philadelphia Phillies where he played 7 seasons in the organization. He had a career .355 AAA batting average & a 0.00 ERA in his professional pitching career. Graduated from CSULA in 2000 with a B.A. degree in Economics. He is the 10th of 16 children. He is blessed to be married to his wife Roxsana & has 3 hard working, loyal, amazing children. His favorite baseball phrase that he says on the field is "Good stuff". He is honored to be a part of this WCB Baseball Academy!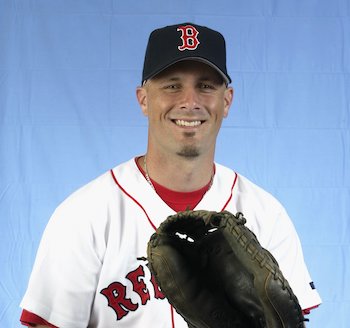 BRIAN LOYD
Brian Loyd graduated from El Dorado HS in 1992. Went on to play baseball at CSUF and won a National Championship in 1995. During his time at CSUF, he was a 2 time All American, MVP Big West Conference Championship and 2 time All Big West selection. Brian was also a member of the USA Baseball Olympic team from 95-96 where he participated in the 96 Olympics in Atlanta and won a Bronze Medal. In 1996, Brian was drafted in the 5th round by the San Diego Padres. Went on to play 8 yrs (Padres, Blue Jays and Red Sox). Brian was honored by both El Dorado HS and Cal State Fullerton with an induction into their player Hall of Fame!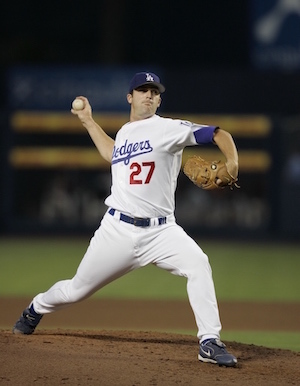 DJ Houlton
DJ Houlton is a former major league pitcher who graduated from Servite High School in 1997. He went on to play at Santa Ana College and then transferred to and graduated from the University of the Pacific with a B.A. in Sport Sciences. On May 11, 2001, while
with the Pacific Tigers, he threw the school's third recorded no hitter vs. UC Riverside. Out of UP, he was drafted in 2001 by the Houston Astros in the 11th
round. In 2005, he made the opening day roster for the Los Angeles Dodgers. He pitched for the Dodgers for the next 3 seasons, and in 2008 took his career overseas to Japan. In Japan, he played 6 years, for both the Softbank Hawks and Yomiuri Giants,
winning 2 Japan Series titles. In 2011, he led the Softbank Hawks to the championship, going 19-6 with a 2.19 ERA, and was recognized for having the most
wins as a starting pitcher in the NPB that year. Overall in Japan, he went 63-39 with a 3.20 ERA and a 1.11 WHIP. He wrapped up his career, where he pitched professionally for 14 years, in South Korea playing for the KIA Tigers. Currently, he is an International
Scout for the Orix Buffaloes in Japan and works with their front office to help bring U.S.players overseas to play for the NPB in Japan. DJ is passionate about baseball and enjoys teaching and developing players and helping them achieve their highest potential.
Next Steps...
Skilled players looking to take their game to the next level, schedule an appointment for an evaluation.